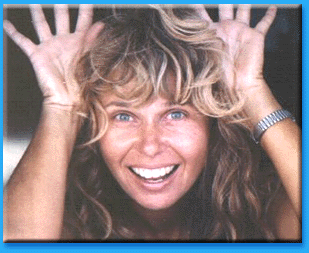 I'm a student of Life here in the incredible Florida Keys. I'm interested in my relationship to the god of my understanding, I do mosaics and stained glass, I snorkel and SCUBA on Looe Key, the most beautiful reef in North America. I divide my time between here at the corner of heaven and earth, and my new Asheville digs, with my adorable dog.
In former professional incarnations, I was a fashion diva (laughter is appropriate here), a real estate salesperson (a shudder here is understandable), a publicist and a newspaper reporter and columnist.
The last was my longest and most beloved job. I quit when I tired of writing other people's stories,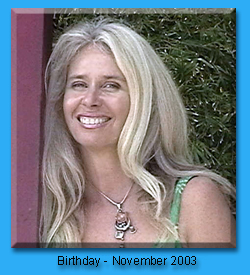 and thought I wanted to write my own. I soon learned I don't have the tolerance for being that much alone. I still enjoy writing, though.
Today, I am a web master. I design websites and I am certified in search engine placement and ranking. More information on my business and links to the pages of clients can be found here: Cyber-Key.com.
But who I am has really little to do with my business. I am more interested in my friends, the world around me and the Divine within all, lucid dreaming, being physically active (yoga, swimming, kayaking, walking -- especially my dog) and enjoying the outdoor activities in the keys and western North Carolina and the Florida Keys. Reiki and other forms of healing are very important to me - I am trained in several Reiki paths (Traditional Usui, Karuna and Shambala) and in Chinese Energetics as taught by Dr. Kam Yuen.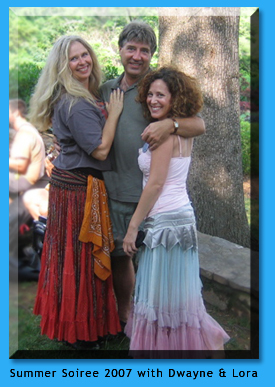 Summer in the Florida Keys
Summer in the keys ... used to find me in, on and under the water as much as possible ... so, created an online cruise/dive log.
Read about the Dolls Dive on the Dry Tortugas, one of my favorite places for diving, snorkeling or just relaxing on a desert island beach. This group of islands is just 70 miles west of Key West.
Other travel highlights: see my unfinished pages on my trip in April and May (2003) to Australia. and my photos and Impressions from a weekend in Cuba.
Dancing! Did I mention dancing? Nothing appeals to me more these days than Contra Dancing ... it's a big part of why I made Asheville my second home ... more on that to come. Promise!